This is the first part of a series of articles I am writing that would help independent artists to record, market and release their own music in today's "new" music industry.
We are living in exciting times and one of the most exciting things happening now is the destruction of the "money hungry" hype machine that ensured that only the rich and powerful or the incredibly lucky were able to make it in the music industry. It was the mentality that said that one needed to spend $1million on a music video and shoot in far flung but exotic places.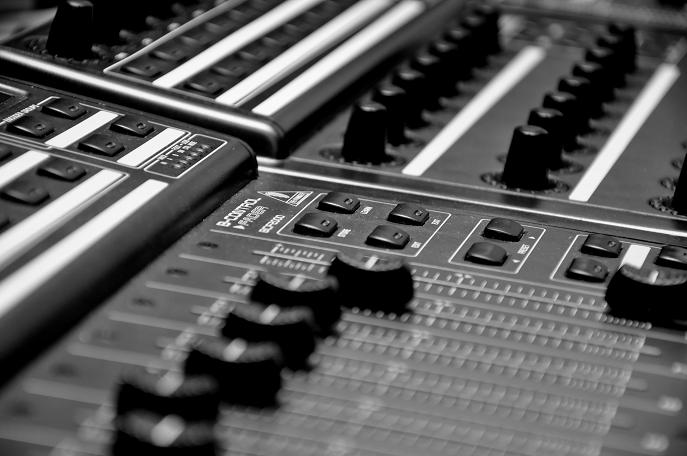 This is no longer the case. Technology has slowly but surely attacked the music industry since the late 80s when home recording equipment tumbled in price. It has been possible to record your own album in your bedroom since the late 80s, when equipment like the Fostex R8, and Alesis ADAT, hit the market and ever since MIDI became common place in studios. Since then the digital revolution has continued to spread its tentacles across then entire music industy.
Now, we have finally seen the digital revolution hit about every department in the music industry. Now we can record an album on a laptop, shoot a video with a DSLR, get instant fame and fortune from just Youtube and all of this while remaining in control of our music and budgets. But still many people are thinking "old world" thoughts. It is like an addiction. Despite the major labels signing fewer and fewer acts with less paid as advances, there are many still who only dream of signing with a major label. Album sales are decreasing and recorded music is becoming more and more like 3 minute adverts for "artists" and labels. New opportunities are emerging and while I am not writing off the "traditional" record industry, it is no longer going to be the most important and will become more "specialist" in nature.
Many independents have tried to follow major label release strategies, only to find out that it is not suited to budgets less than hundreds of thousands of dollars. Even the majors are now beginning to feel the pinch of the recession and budgets are shrinking. Now the majors are increasingly looking to so called "360 deal" with artist, the whole industry is evolving. This is a great time for reform. Which ever side of the fence you sit, we are living in pretty exciting times.
It is in the light of the wonderful crossroads that I realised that there is a wealth of knowledge we can share to help independent artists to make wonderful music and get audiences and fans excited about music again.
The "Get Your Act Together" series is going to help you survive today's music industry climate. Let's make it clear. It will work for some and it won't for others. If you want to take shortcuts then you might as well queue up for the TV talent shows and gamble on them. You could of course play the lottery each week and hope for the best.
This series is for serious people who want to make music that will rival the majors and I am are providing all of this information for free.
I shall be putting links where you can buy equipment, build your own studio and team up with like-minded individuals.
I shall release updates on a weekly basis and I encourage you to comment, discuss, share ideas and get involved.